Welcome to Interlochen Public Library
IPL offers various collections of media and formats to meet the needs of our diverse population.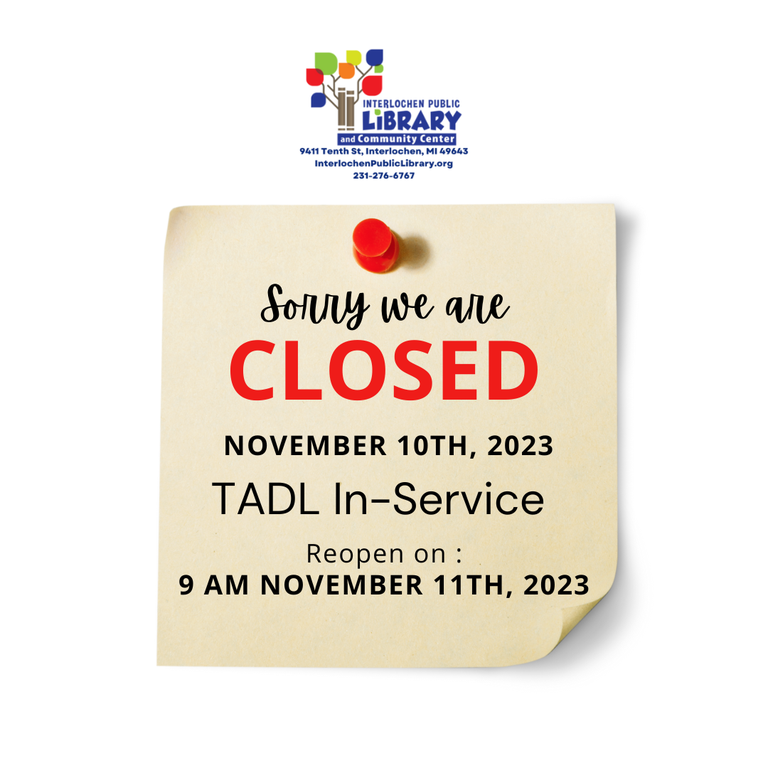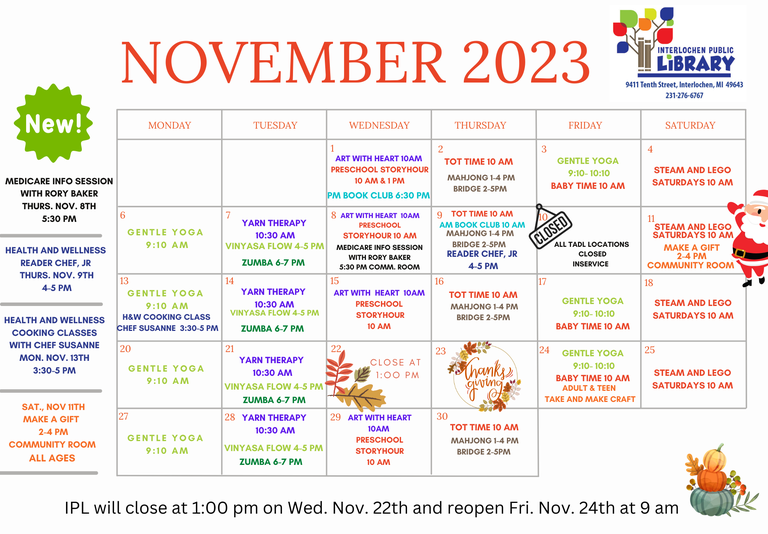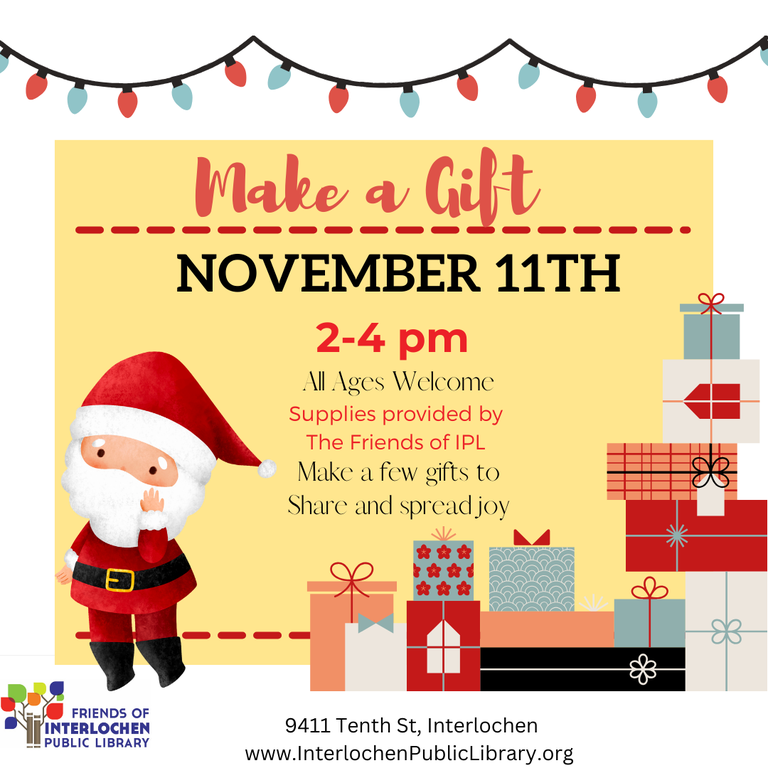 Sat., Nov. 11th Make A Gift, Jr. at Interlochen  Public Library.  Join Miss Jennifer on Saturday, November 11th from 2-4 pm.  Craft supplies and volunteers will be available for kiddos and adults to make a few gifts this holiday season. We will have a combination of creative and explorative craft supplies as well as four crafts each kid can make to share and spread joy. The Friends of IPL provides materials and volunteers.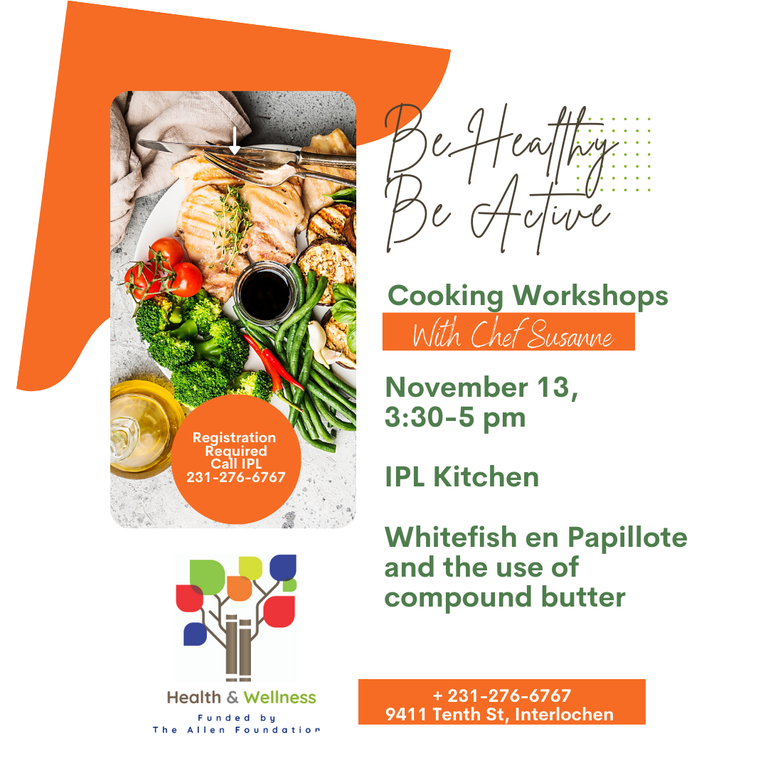 Monday, November 13th, 3:30–5 p.m. H&W Be Healthy, Be Active Community Cooking Workshops
 with Chef Susanne. We will show a few techniques, and then participants can cook the whole recipe from start to finish. It's hands-on learning. The workshops include supplemental materials for living your best life. The class is limited to 10 people, so registration is required. Call IPL to sign up at 231-276-6767. Whitefish en Papillote and the use of compound butter are on the menu!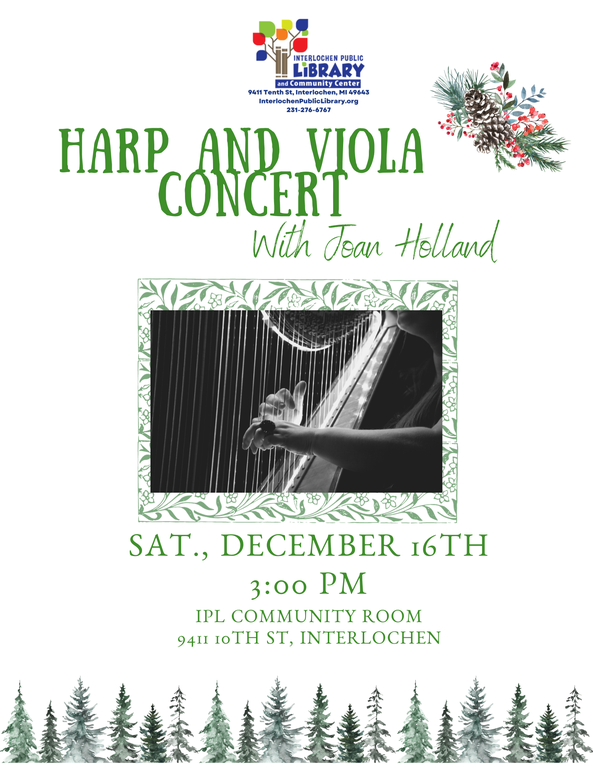 Saturday, December 16th, 3–4 pm. Winter Solace Harp and Viola Concert with Joan and David Holland. Has this colder weather given you the winter blues? Join IPL in welcoming Joan Holland, Harpist, and David Holland, Violist, as they present a Winter Solace Concert of original and arranged compositions. All ages are welcome. The Friends of Interlochen Public Library sponsors this free event.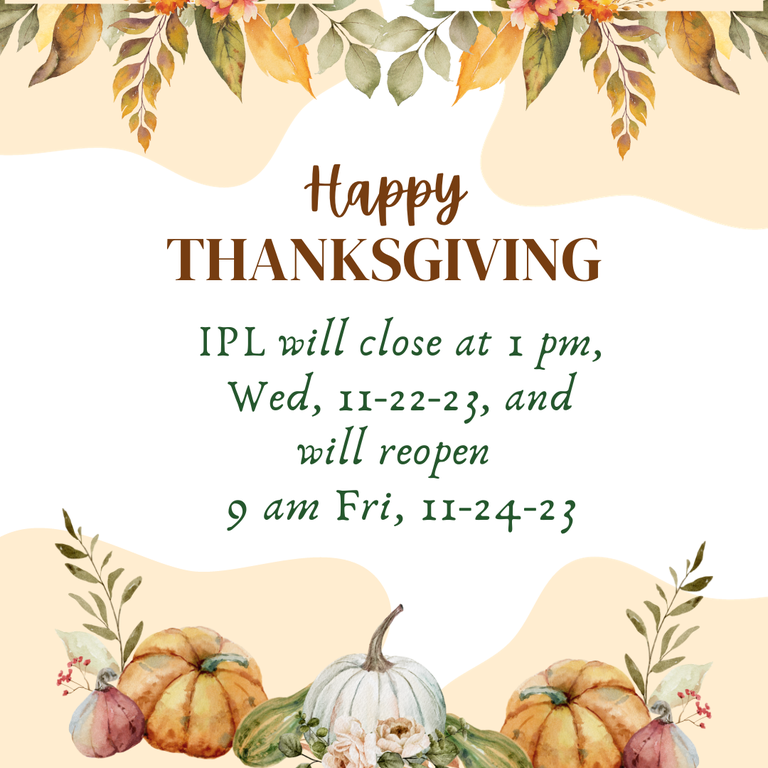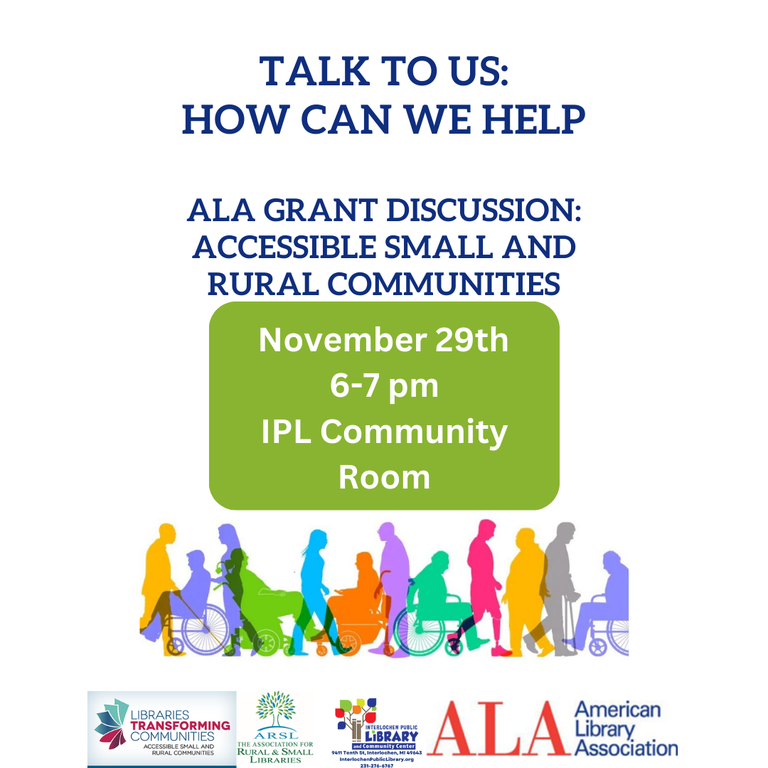 Wed., November 29th, 6-7 pm. This grant opportunity seeks to raise awareness about including people with developmental, emotional, and physical disabilities in all facets of community life, as well as understanding the barriers that people with disabilities occasionally face in connecting to the communities in which they live. The goal is to encourage an empathetic community, open the lines of communication, and better understand why accessibility matters and what it means to be a safe environment for all. Libraries bridge the gap between people with disabilities and those without so that no one feels they don't have the information they need to interact with patrons regardless of ability.
Join us in this discussion about how IPL can improve its services and resources for our community, or take the survey HERE.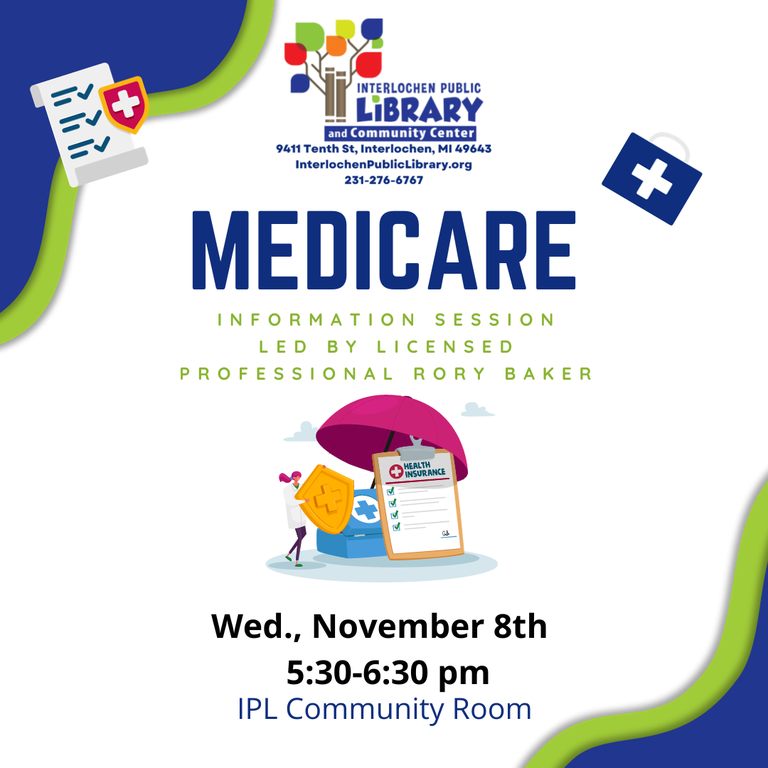 Wed., November 8th at 5:30 pm. The Medicare Information Session with Rory Baker at Interlochen Public Library. The Medicare Annual Election Period is from October 15-December 7, 2023. Options can be confusing - Drug plans, Medicare healthcare changes, doctor and specialist availability. Put the pieces together with this information session led by licensed professional Rory Baker.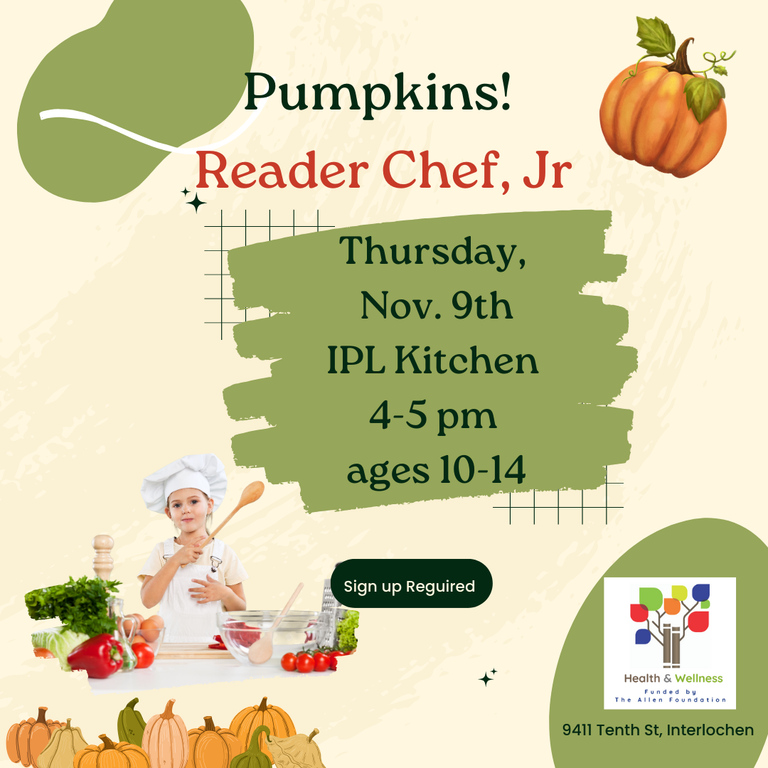 Reader Chef, Jr is on Nov. 9th from 4-5 pm. Classes are open to children aged 10-14 years old. Classes will be held on the second Thursday of each month and are limited to 10 kids per class. Registration is required. Kids will learn a new recipe each month and be able to cook the meal from start to finish. It's a way to give the kids life skills and have fun. It is not required for kids to participate in all of the classes. Monthly sign-up sheets are available. Call IPL to sign up, or click HERE.