Welcome to Interlochen Public Library
IPL offers various collections of media and formats to meet the needs of our diverse population.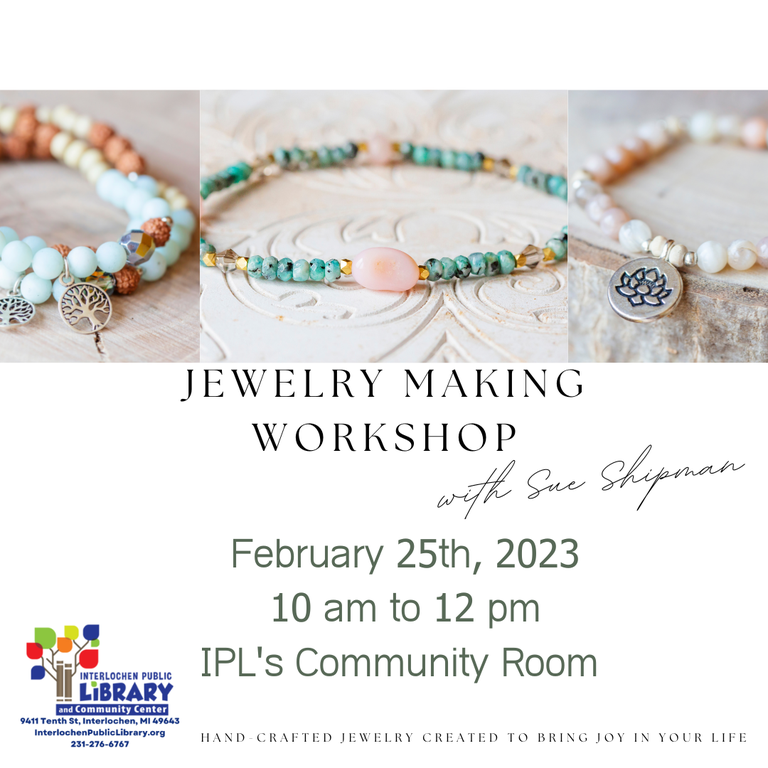 Try your hand at jewelry making at IPL. Join us Saturday, February 25th, from 10 am-12 pm for a jewelry-making explorative workshop. Polish your creative skills and learn a new technique. Samples and all supplies are provided.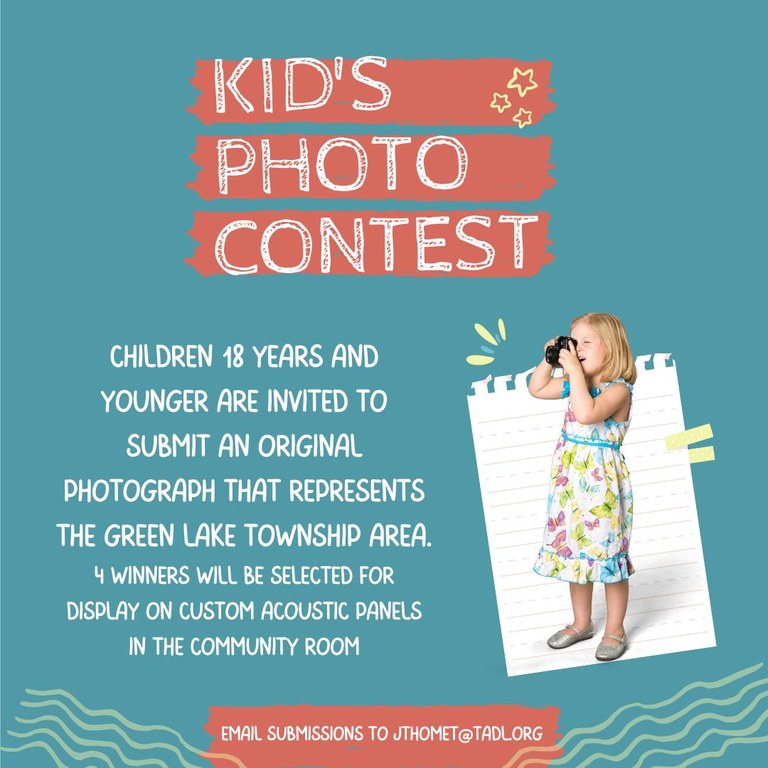 Children ages 18 years and younger are invited to submit an original photograph taken and edited by that individual. 4 winners will be selected, and their pictures will be printed on a custom acoustic panel in the IPL Community Room.
The photographs should be a representation of the Green Lake Township area and can include themes of nature, places, or things of historical interest, landscapes, architecture, and perspective.
Judges will be representatives from the IPL Library Board, the Friends of IPL Board, and Green Lake Township Treasurer Andy Marek.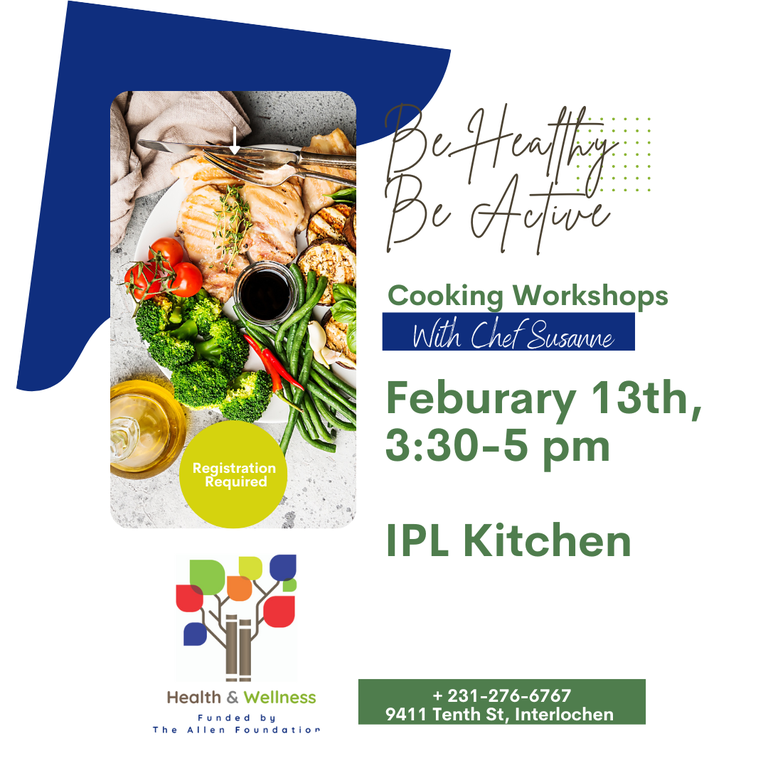 H&W Be Healthy, Be Active Community Cooking Workshops start with chef Susanne. We show a few techniques, and then they cook the whole recipe from start to finish. It's hands-on learning. The workshops include supplemental materials for living your best life. IPL will offer each workshop again because classes are limited to 10 people. Registration is required. Call IPL to sign up, or Click HERE. Cajun Shrimp with Zucchini Ribbon Stir Fry is on the menu for February.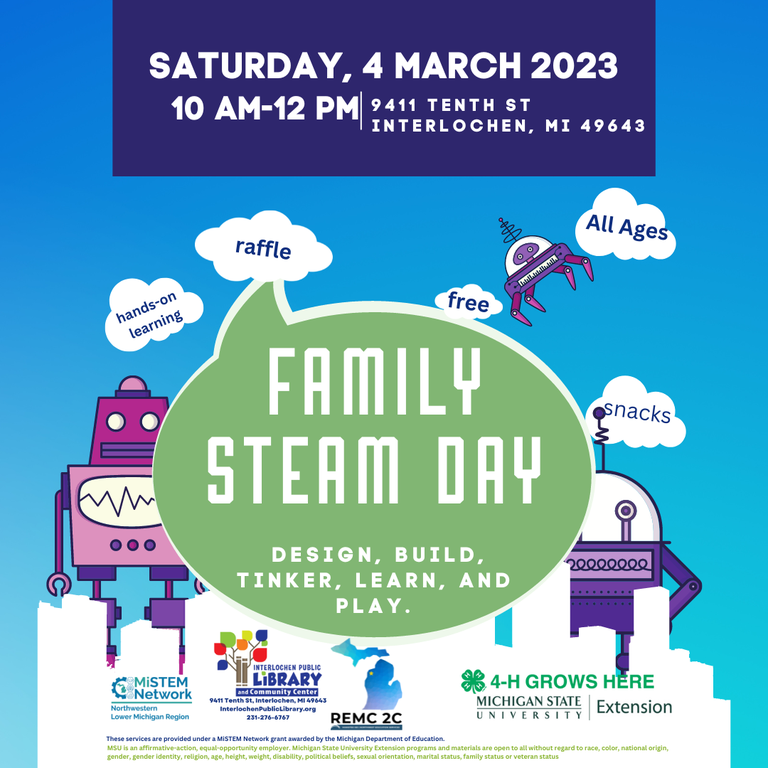 Families, students, teachers, and volunteers enjoy a beautiful fall day by participating in a variety of activities that showcase the different foundations of STEAM; Science, Technology, Engineering, Art, and Mathematics. All participants that finish the BINGO card by visiting each station have a chance to win a free gift! The Friends of IPL provides snacks.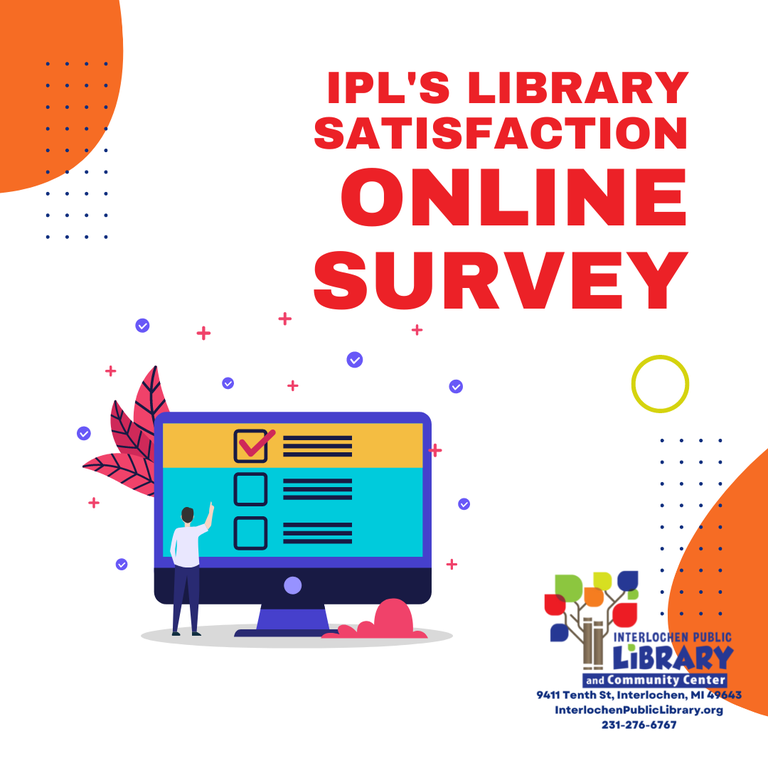 As your library director, I strive for balance and fairness. Providing appropriate accommodations for our community and patrons is my major priority. But, sometimes, I need a little help. So, I invite you to take a library satisfaction survey. The survey should take less than ten minutes to complete, and your thoughtful responses will help me and my staff plan, organize, and provide even better services and resources. Click HERE to access the survey.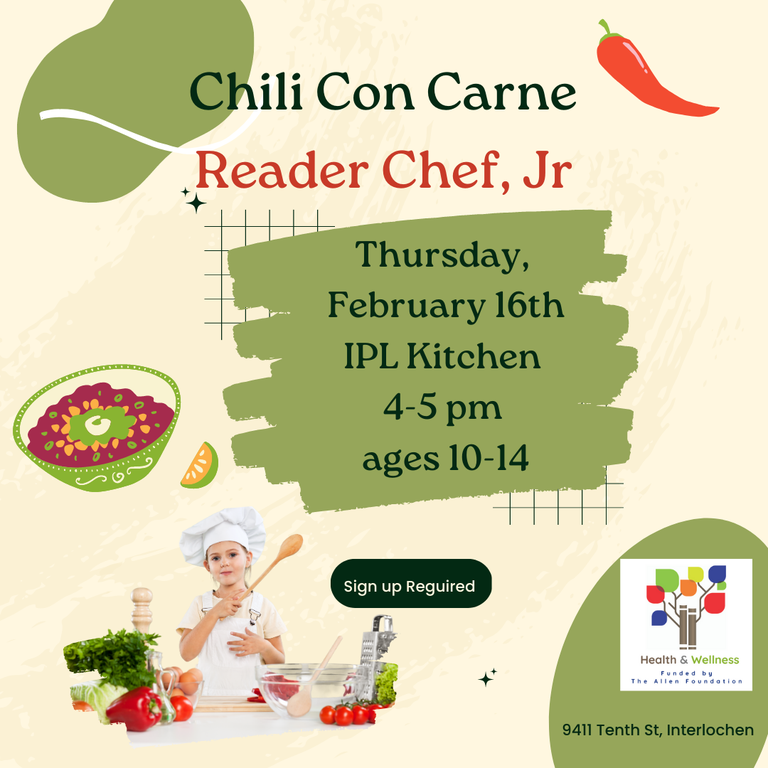 Reader Chef, Jr is starting February 16th from 4-5 pm. Classes are open to children aged 10- 14 years old. Classes will be held on the third Thursday of each month and are limited to 10 kids per class. Registration is required. Kids will learn a new recipe each month and be able to cook the meal from start to finish. It's a way to give the kids life skills and have fun. It is not required for kids to participate in all of the classes. Month sign-up sheets are available. Call IPL to sign up, or click HERE.