Welcome to Interlochen Public Library
IPL offers various collections of media and formats to meet the needs of our diverse population.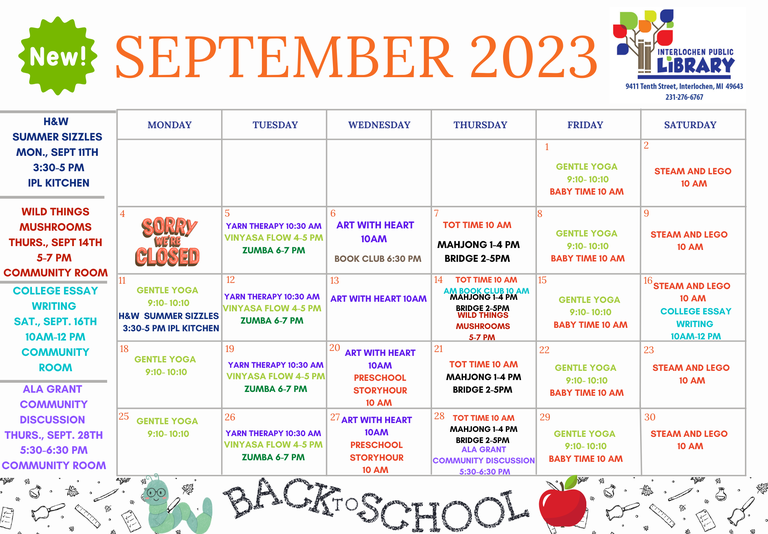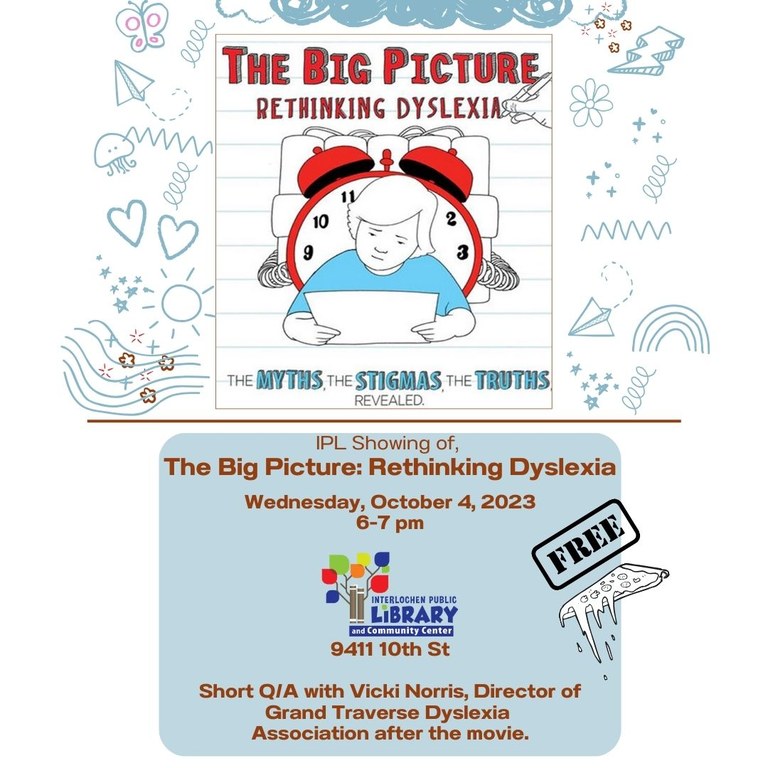 Oct. 4, 6-7 pm: The Big Picture: Rethinking Dyslexia provides personal and uplifting accounts of the dyslexic experience from children, experts, and iconic leaders, such as Sir Richard Branson and financier Charles Schwab. Directed by James Redford, the film clears up misconceptions about the condition and paints a picture of hope for all who struggle with it. IPL Showing of The Big Picture: Rethinking Dyslexia Wednesday, October 4, 6-7 pm 9411 10th St. Short Q/A with Vicki Norris, Director of Grand Traverse Dyslexia Association after the movie. The Friends of IPL provides Free Pizza.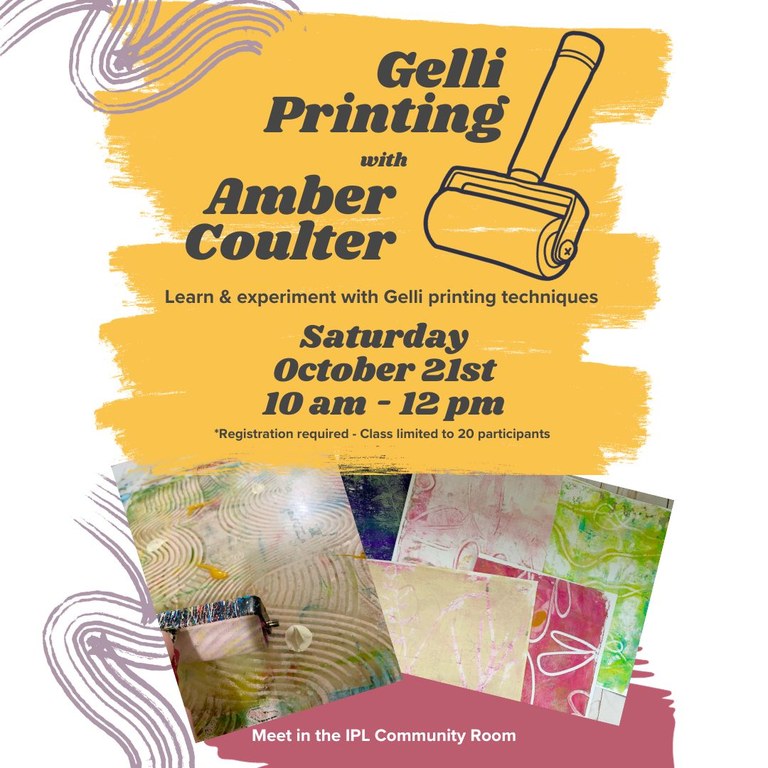 Sat., Oct. 21st Gelli Prinitng Class with Amber Coulter at Interlochen  Public Library. J Join IPL and instructor Amber Coulter on Saturday, October 21st to learn and experiment with Gelli printing techniques. In this fun and exploratory class, Amber will teach various techniques for printmaking using a Gelli plate, acrylic paints, stencils, and various texture-making materials. Registration is required as the class is limited to 20 participants. Meet in the IPL Community Room. The class will run from 10 am to noon. The class is intended for tweens to adults. To Register, call the library at 231-276-6767.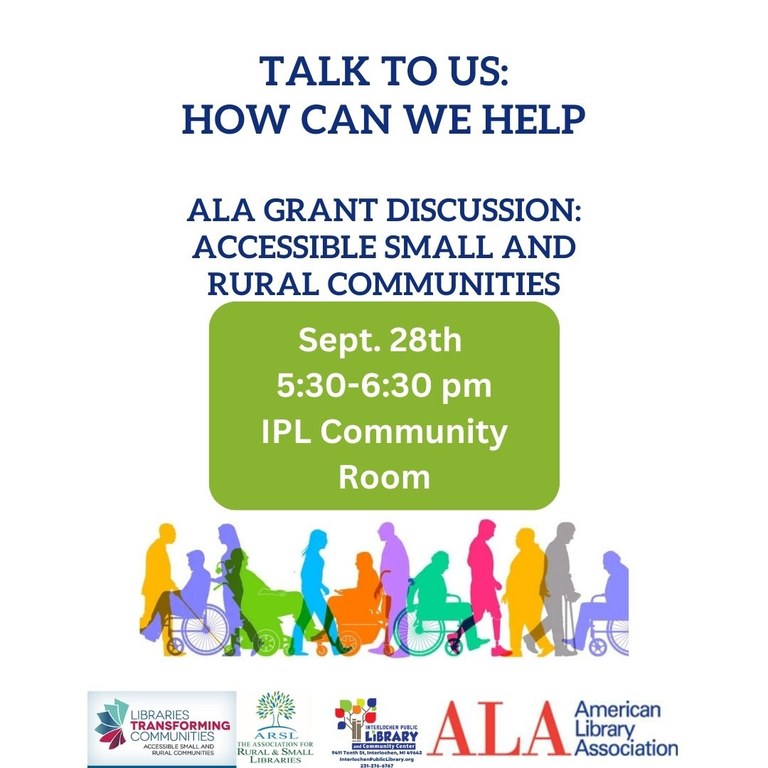 Sept 28th, 5:30-6:30 pm. This grant opportunity seeks to raise awareness about including people with developmental, emotional, and physical disabilities in all facets of community life, as well as understanding the barriers that people with disabilities occasionally face in connecting to the communities in which they live. The goal is to encourage an empathetic community, open the lines of communication, and better understand why accessibility matters and what it means to be a safe environment for all. Libraries bridge the gap between people with disabilities and those without so that no one feels they don't have the information they need to interact with patrons regardless of ability.
Join us in this discussion about how IPL can improve its services and resources for our community.