Director's Message
We are pleased to provide this online presence for your convenience and enrichment.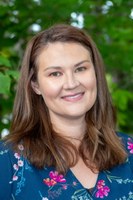 ALA's Libraries Transforming Community Book Discussion
by Jennifer Thomet
Did you know fentanyl was found in weed?
Last month at the Long Road to Recovery Panel Discussion, a peer recovery coach shared that he lost another peer recovery coach to an accidental overdose. This person lost their five-year sobriety in a moment of weakness, which ultimately cost them their life. They had no idea the weed they were smoking was laced with fentanyl. There was so much fentanyl in the weed that seven Narcan (overdose-reversal medication) was used, which failed to reverse the opioid overdose.
Before the Long Road to Recovery book series started, I didn't know much about prescription or street drug misuse. I am so far removed from the drug world that I don't know what a kilo looks like (is that like metric?). The thought of me buying street drugs is comical. Friends, I am what the kids call basic.
Why should we care if there is fentanyl in weed?
There are several reasons we should care. The most prevalent is because kids like to experiment with drugs, and typically weed is the first drug of choice for young people. Also, we could inadvertently be supporting a drug habit and not recognize the dangers—we can prevent this by using prescription medication Lockboxes and safely disposing of unused medications. Lastly, we should care because this is our community, and this summer, a local child lost her life due to her parent's addiction.
How can we talk about addiction to others?
One stopping block in understanding the full scope of this addiction crisis might be because we are not necessarily personally affected by it. Conversely, this topic might be too personal for others and trigger emotional trauma. We chose a book discussion to facilitate this topic because it can be easier for some people to talk about addiction when they are not talking about themselves or their trauma, but rather objectively through another's lens or story. It's not our personal stories we're sharing, so we may feel more receptive to share our thoughts and start exploring new ideas or connecting to others' lived experiences.
We are very grateful for this opportunity to gift the community with these books. Thanks to a special grant from ALA: Rural Libraries Transforming Communities. The books are free and yours to keep. We are also thankful to our series participants willing to try and address a very sensitive topic and to the authors who bravely shared their stories. We are so grateful to all that joined our previous discussions and hope you can participate on Thursday, October 21st, 2021. We hope you can join us in our next book in the series, Hey, Kiddo by Jarrett J. Krosoczka.