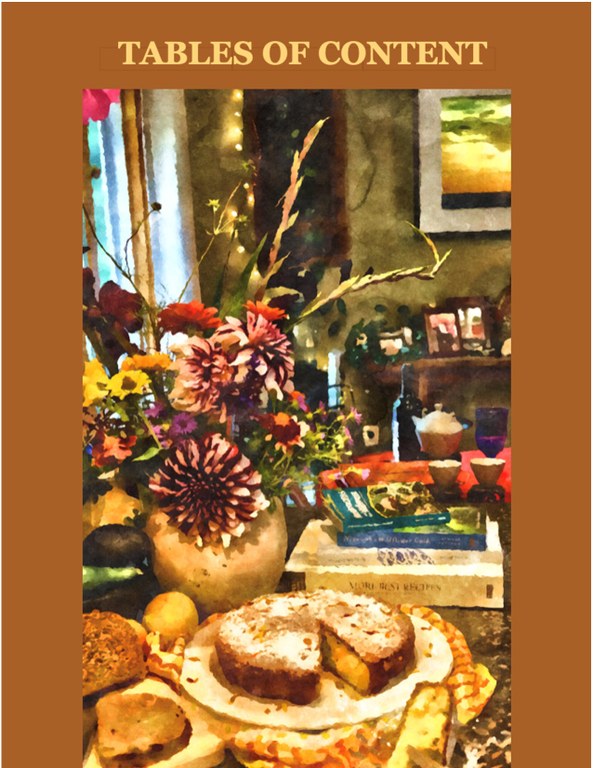 The Friends of IPL Community Cookbook is for sale.
$16.00 per copy.
With almost 300 recipes and 200 pages, Tables of Content is a wonderful compendium of the best of our community's recipes, sure to lead to festive meals and celebrations to suit every taste and level of culinary expertise.
Order online or pick a copy at the library:
https://form.jotform.com/beahgo/tables-of-content

Contact iplcookbook@gmail.com for questions or if you would like a copy mailed to you.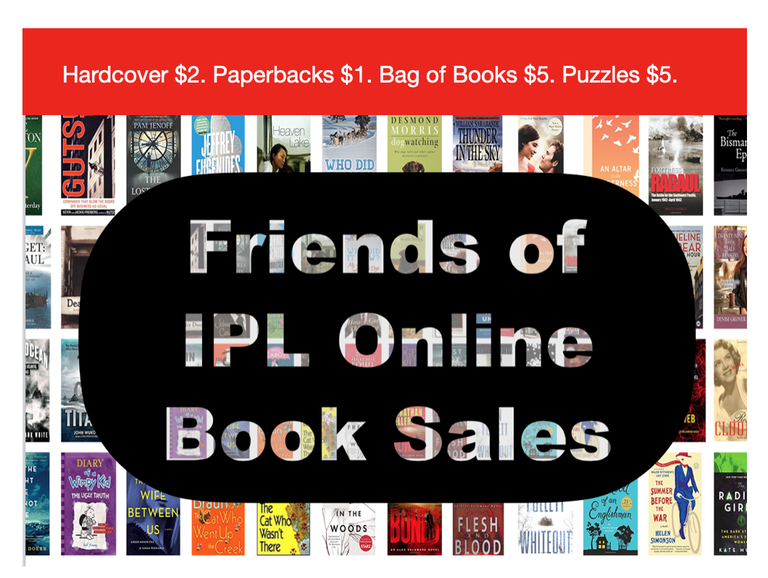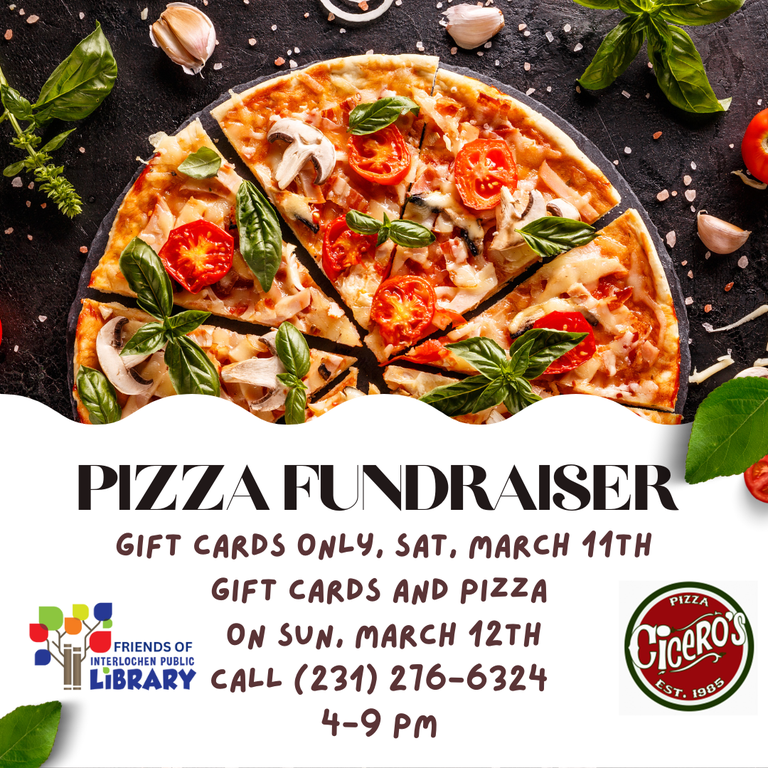 2-DAY Fundraising Event!
On Saturday, March 11 from 4-9 pm,
CALL Interlochen Cicero's to order a gift certificate for your year-supply of pizza and help support community programming at IPL.
On Sunday, March 12, from 4-9 pm, CALL Interlochen Cicero's to order a pizza and/or a gift certificate.
Cicero's will donate 25% of ALL sales from these two days to IPL!
CALL:
(231) 276-6324
ONLY AVAILABLE @ INTERLOCHEN LOCATION:
2408 Michigan Highway 137, Interlochen
https://cicerospizzainterlochen.com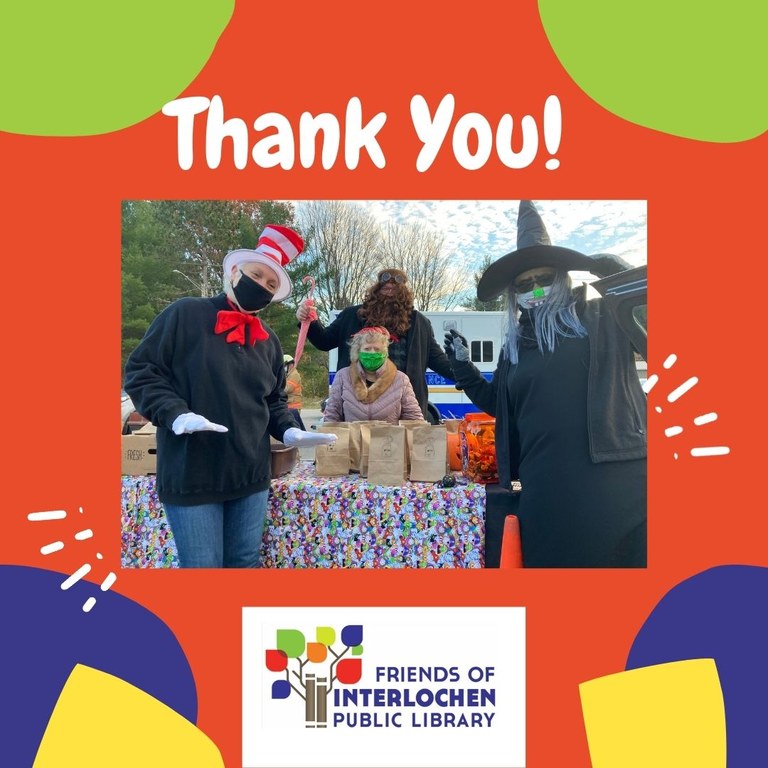 Our friends made 350 goody bags! The community donated 4,352 candy pieces plus 7 pounds of tiny candy. Thank you to all who donated!
Archivist/Historian still needed to maintain a digital and physical record of the Friends programs and events.   Please contact Sarah if you are interested 231-620-1331.